Amy E. Casey's novel The Sturgeon's Heart is forthcoming from Gibson House Press in February 2022. This literary debut sets a contemporary monster story in the American Midwest.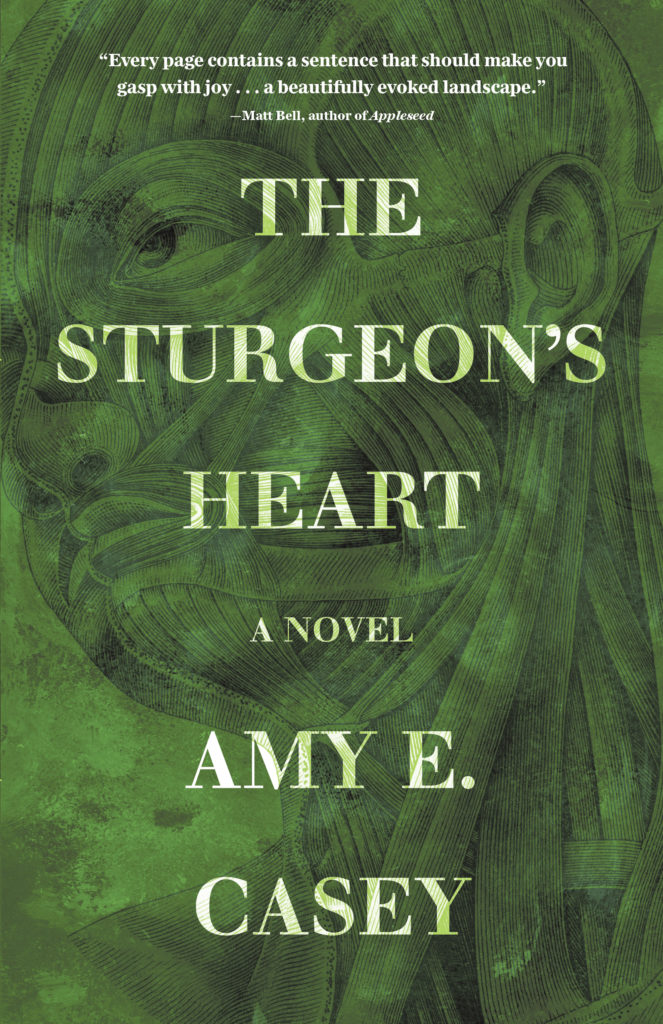 Available for pre-order wherever fine books are sold, including the links below.
For press inquiries related to The Sturgeon's Heart, please contact Mary Bisbee-Beek, Publicity Contact at Gibson House Press.
About the novel:
Three people in the same northern city of Duluth, Minnesota are vanishing in different ways.
Howard Wright finds his skin turning transparent, revealing the bloody workings of musculature beneath. His body becomes otherworldly and insistent, spinning him into visions that echo trauma from his childhood.
Sarah Turnsfield is living under an assumed identity, on the run from her past as a meteoric scientific prodigy. Content to work as a grocery clerk, she is determined to live a life on her own terms, where the landscape of her mind is hers alone.
Jo Breckmier seeks a new start in Duluth after a bitter divorce. She moves into the apartment unit across from Howard's, leaning on alcohol and a stubborn will to reinvent herself. The woods and the lake seem to call to her as she laments her shipwrecked life.
When instinct, the swiftly warming spring, and Howard's monstrous body conspire to bring the three together, each will discover how long they can hide―Jo from her loneliness, Sarah from her rising paranoia, and Howard from his intensifying transformation.
On one remarkable night along the rugged shore of Lake Superior, the lines between reality and legend intersect. Identities are broken and remade.